LATM Lifetime Service Award
The Lifetime Service to Math Education Award recognizes an LATM member for distinguished service in the field of mathematics education. LATM members in good standing are invited to share in the selection process by sending nominations and a rationale for each nomination to the current LATM President via this nomination form link for review by the selection committee.
The award is designed to recognize an LATM member who has made extraordinary contributions to the advancement of math education in mathematics and/or mathematics teaching over a significant period of time. The recipient may be a former LATM officer, a current or former school administrator, state department of education employee, elected official, or other individual who meets the stated criteria. The nominee must have been a member of LATM for a minimum of 5 years.
---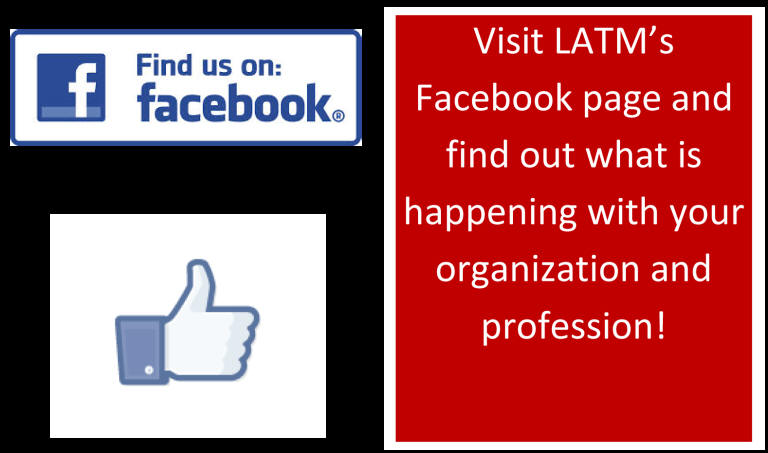 ---
Applications for Travel Grants
LATM is offering ten $300 travel grants for the 2014 LATM/LSTA Joint Math and Science Conference in Shreveport, October 20-22, 2014. Information about these grants can be found on the LATM Travel Grants page.
LATM/LSTA Joint Conference


Concurrent (1-Hour) Session Proposals




Now Being Accepted



Concurrent sessions are scheduled to be held on TUESDAY and WEDNESDAY, OCTOBER 21st and 22nd, 2014. This form should be completed by an individual submitting a proposal to deliver a 1-hour concurrent session to be held on TUESDAY and WEDNESDAY, OCTOBER 21st and 22nd, 2014. The conference program allows for each CONCURRENT SESSION to have a maximum of 3 names listed as the presenters: the Lead Presenter followed by at most two Co-Presenters. Proposals must be submitted via this online form by

August 15, 2014.



If there are any concerns or questions about this process, please contact Mandy Boudwin, lamathandscience@gmail.com.


---
LATM Open Letter to Gov. Jindal
in Support of Common Core and PARCC
---
Great Opportunity for K-12 Public School
Math and Science Teachers!
Apply now for Quality Science and Math Grants
Deadline September 12, 2014
Looking for a way to purchase math and science classroom materials? Are you in need of funding to support equipment for your great ideas? Wish you could implement some ideas seen during last year's conferences or professional development training? The answer might be waiting for you through the Quality Math and Science Grant Program.
The Quality Science & Mathematics Grant Program (QSM) was established by R.S. 17:371-1 of the Louisiana Legislature in the summer of 1992 for the purpose of providing grants to mathematics and science public school teachers for the purchase of materials and equipment. The QSM program administered by the Gordon Cain STEM Center at LSU (http://www.cain.lsu.edu/) has approximately $162,000 in funds to award grants to eligible classroom teachers for the 2014-15 school year. Grants of up to $750 each for approved materials and equipment are awarded on a competitive basis to individual classroom teachers to use in providing standards-based instruction to help meet state accountability goals. Applicants must show that their proposals will enhance the quality of instruction for regular education students who are enrolled in mathematics or science classes. Proposal must be submitted no later than Friday, September 12, 2014.
**NOTE: Only full-time classroom teachers assigned to teach mathematics or science in the K-12 regular education program in public schools are eligible to submit proposals. Go to http://www.seasystem.net/cgi-bin/qsm/ for the full guidelines and regulations.
Concurrent (1-Hour) Session Proposals now being accepted.
---
Presidential Award for Excellence
in Mathematics and Science Teaching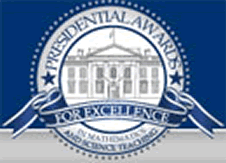 Congratulations to our newest
2012 Awardee
for the state of Louisiana in Mathematics
Donna Lamonte
LSU's Laboratory School


---
For More Information Visit